Download


American Automotive Summit 2022 Program Agenda (1.1 MiB)
November 1, 2022
* JOIN US FOR THE PRE-EVENT HAPPY HOUR on October 31, 2022 FROM 6:00 PM – 7:00 PM
Delegate Registration and Networking Breakfast
Chair's Welcome and Opening Remarks
Manufacturing & Operations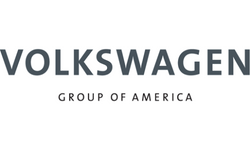 Johan De Nysschen
Former Chief Operating Officer
Volkswagen Group of America, Inc

Quality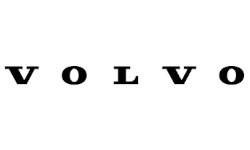 Marina Chin
Director, Global Supplier Quality and Sustainability
Volvo Buses

Design & Engineering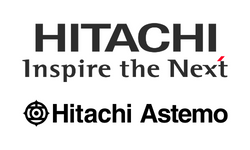 John Nunneley
SVP, Engineering and IT
Hitachi Astemo Americas, Inc.

Opening Keynote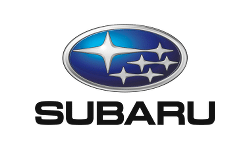 Amy Sgrignoli
VP, Connected Business
Subaru of America

CABIN CONNECTEDNESS: EXPLORING NEW TECHNOLOGIES TO UNIFY CABIN FEATURES AND INFOTAINMENT
Assessing emergent technologies used for sharing information between multiple platforms in a vehicle cabin
Developing a holistic approach towards innovating the vehicle experience and maintaining the value of the Subaru's brand and spirit
Creating more personalized and tailored experiences for drivers through utilizing data analytics
Exploring market trends to adapt to growing diverse consumers and needs agree with this topic
How to adjust to a constantly changing regulatory environment
View More
available: Slides | Video

Earl Newsome
Chief Information Officer
Cummins

Cultivating culture to support cybersecurity strategy
Creating a roadmap for a well-connected plant infrastructure built on the foundation of a strong cybersecurity program
Analyzing cybersecurity technologies to protect data in automotive automation and software
Why digital transformation leads to a need for greater cybersecurity: addressing phishing, IP theft, ransomware, IOT attacks and supply chain attacks
Why a strong cybersecurity program can lead to seamless operations, improved efficiencies and better manufacturing outcomes
View More
available: Slides | Video
Kamel Alzarka

CEO and Founder
Falcon Group


Jim Monkmeyer

President, Transportation, North America
DHL Supply Chain


Sabrina Groshek

Executive Director, Global Systems Engineering and Product Investigations
General Motors

Mitigating Risk Using Improved Supply Chain Security And Resiliency
Achieving effective collaboration: third party inventory ownership and Asset-as-a-Service solutions
Leveraging existing commercial terms with suppliers while improving balance sheet efficiency
Lessons learned from COVID-19 pandemic supply chain disruptions
Innovative methods for mitigating future challenges
Identifying vulnerabilities along the supply chain lifecycle
View More
available: Slides | Video
Refreshments, Networking, and Pre-Arranged 1-2-1 Meetings
Manufacturing & Operations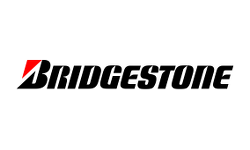 Dr. Zouhair Lazreq
VP, Global Engineering
Bridgestone

THE FUTURE OF ENGINEERING OPERATIONS THROUGH IMPROVED DATA ANALYTICS AND DESIGN PROCESSES
How to apply global automotive influences and innovations to improve design, engineering and production scale
Understanding the synergies between processes and hardware/software capabilities for improved time to market
Analyzing current operational processes and how improved data analytics and innovations improve overall engineering and manufacturing
Driving competitive material costs and engineering expenses throughout the development cycle
View More
available: Slides | Video
Quality

Judy Brunson
VP, Global Quality
Cummins

Quality as an Enabler for Cummins Today and Tomorrow
Streamlining production, inventory and increasing speed-to-market without compromising on quality
Uncovering the latest technologies that improve speed-to-commercialization while exceeding regulatory standards
Using urgency and agility to fuel product execution
Looking back at the role that the coronavirus pandemic played in reshaping industry operations and regulatory challenges such as proving the safety and effectiveness of autonomous technology
View More
available: Slides | Video
Design & Engineering
Sabrina Groshek
Executive Director, Global Systems Engineering and Product Investigations
General Motors

TRANSFORMING PRODUCT DEVELOPMENT THRU SYSTEMS ENGINEERING
Establishing open bilateral communication to improve development
Discussing the future of systems engineering and how agile engineering strategies are coming into place
Ensuring process transparency and connectivity for design, manufacturing, and engineering
Assessing how well your organization adapts to changes in customer demands, advances in applicable technology and new standards/regulations
View More
available: Slides | Video
Workshops
Manufacturing & Operations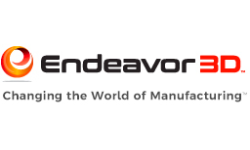 Zachary Gibbons
Program Manager
Endeavor 3D, LLC

Quality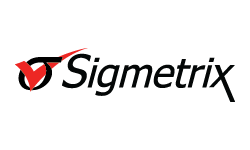 Ross Snyder
Application Engineer
Sigmetrix

Using Model Based Definition and Mechanical Variation Modeling to Make Decisions and Enable Innovation in the Automotive Industry
The rapidly increasing need for better decision-making and cross-departmental innovation in the Automotive Industry
Understanding the connection between Model Based Definition, GD&T, and Mechanical Variation

Examples of decision-making that can be augmented
Steps that can be taken to move an organization towards an optimal environment

Understanding the connection between Innovation and Mechanical Variation

Examples of using mechanical variation to enhance innovation
Steps that can be taken to move an organization towards an optimal environment
View More
available: Slides | Video
Design & Engineering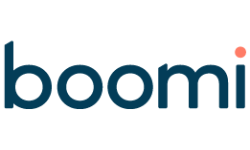 Mike Bachman
Chief Technologist, Global Architect, at the Office of the CTO
Boomi

ERP Modernization: How Dinosaurs Become Oil and Other Cautionary Tales. Pragmatic Musings for Modernizing Business Processes
Your business is in danger. Be innovative or become irrelevant. This talk will be a fun look at common problems with modern businesses, how to avoid them, and how to thrive.
Metaphors to live by
Overcoming layer 8 and layer 9 problems (people alignment)
Pulling the sled in the same direction (goal alignment)
Taking inventory (as-is & to-be of processes, and the gaps between them)
Meteor detection, deflection, and mining (conventional and not so conventional (yet sensible) ideas about retooling)
New habitats (re-imagining worlds and the enterprises that will thrive there)
View More
available: Slides | Video
Lunch & Learn Roundtable Discussions and Open Seating Lunch
Benefit from additional learning by joining a moderated roundtable discussion on pressing issues in the industry. Registration is required, and attendance for moderated roundtables on Day 1 is limited to attendees and speakers. Choose from: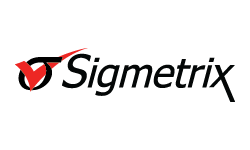 Ed Walsh
VP, Sales
Sigmetrix

HOW VARIATION IMPACTS DESIGNS IN AUTOMOTIVE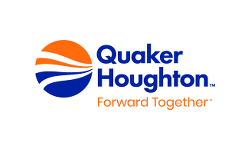 Jeewat Bijlani
SVP, Managing Director, Americas
Quaker Houghton

Innovating With the World's Automotive Manufacturers to Stay Ahead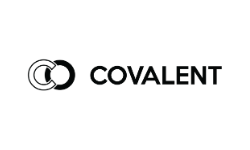 Mandy Galaxia
Manager, Customer Success
Covalent Networks

ACCELERATING THE DEVELOPMENT OF TECHNICAL CAPABILITIES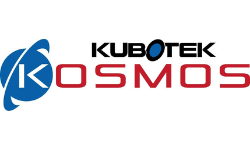 Robert Warren Bean
Director, Business Development
Kubotek Kosmos

Supply Chain Synchronization of Critical Product Definition Data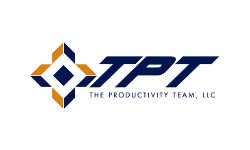 Dave Kunselman
Chief Executive Officer
The Productivity Team

FURTHERING QUALITY ASSURANCE AND CONTROL PROCEDURES IN AUTOMOTIVE ENGINEERING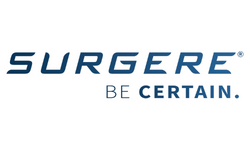 Rusty Coleman
VP, Digital Transformation
Surgere

Colliding Lean Supply Chains With Growing Needs For Sustainability and Shifting Supplier Relationships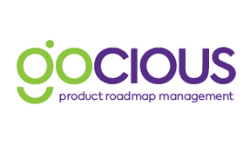 Maziar Adl
Co-Founder and CTO
Gocious

The impact of software driving your product strategy
Workshops
Manufacturing & Operations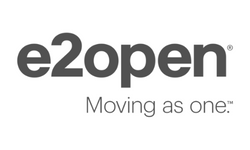 Adrian Lumpp
Senior Director, Solutions
e2open

TAKE ON THE SUPPLY CONSTRAINT CHALLENGE WITH SUPPLIER COLLABORATION AND A CONNECTED SUPPLY CHAIN
Learn how you can predict constrained supplies with higher confidence and avoid shortages through collaboration
See how connecting thousands of suppliers in your supply network is not only possible, but also critical to minimizing supply risk
Once connected, understand your ability to see, plan and act together in a collaborative way to bring countless opportunities to realize supply assurance
Collaboration and orchestration across every tier of supply and manufacturing with e2open ensures that you have the right tools to boost supply availability, manage product costs, and reduce supply risk
View More
available: Slides | Video
Quality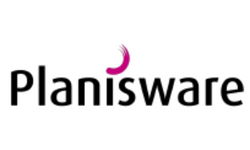 Glynn Huntington
Director, Sales, North America
Planisware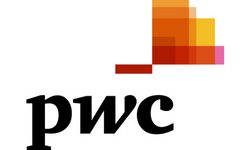 Kevin McEachern
Director, Innovation & Product Development
PwC

STRATEGIC PORTFOLIO MANAGEMENT AND HOW IT IMPROVES OVERALL QUALITY
How Digital Transformation trends are enabling improvements in quality
Critical people, process, technology, and data considerations to maximize investments in digital transformation and quality improvements
Evaluating strategic portfolio management as a key lever to drive improved quality outcomes
Improved execution visibility and linkages to strategic goals
Options and tradeoff analysis through scenario modeling and data analytics
Elevated decision-making processes with adaptive management tools
View More
available: Slides | Video
Design & Engineering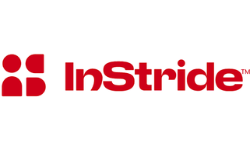 Rodney Grover
VP, Corporate Partnerships
InStride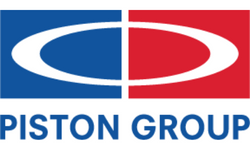 Gordon Fournier
Chief Executive Officer
Piston Group

Workforce strategies to address talent challenges
Why workforce education is the key to winning the war for talent and retaining top-performers today and in the future
How to deploy strategic workforce education in a way that unlocks the potential of employees, creates the workforce of the future, and accelerates innovation and growth
New strategies to confront long-term skill shortages facing the industry
View More
available: Slides | Video
Stream Sessions
Manufacturing & Operations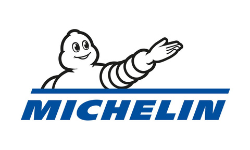 George Kurian
VP, Supply Chain and Logistics, Michelin North America
Michelin

EVOLVING GLOBAL SUPPLY CHAINS TO OPERATE WITH GREATER AGILITY AND RESILIENCY
Exploring pandemic-related shutdowns, geopolitics, and labor shortages among other disruptions and how they have had a significant impact on the global supply chain and leading organizations
Implementing new strategies to operate with greater agility and resiliency.
What is the role of data and digitalization in the supply chain of the future?
How has COVID and the related fall-out from the pandemic changed companies' views on sustainable supply chains?
What is the key to evolving your organization's supply chain to be more agile and resilient?
View More
available: Slides | Video
Design & Engineering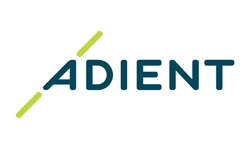 Michael Maddelein
VP, Engineering Americas
Adient

Adapting your Engineering and Design Processes for a Digital-First World
Launching development techniques to improve speed-to-market
Adapting your engineering and design processes to adhere to digital priorities
Sustainability and shifting trends of alternative materials and their impact on the plant floor
Analyzing how product flexibility will continue to be a challenge as electrification and EV capabilities increase
View More
available: Slides | Video
Plenary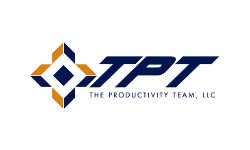 Brian Miller
Senior Director and Consultant Business Owner
The Productivity Team

Happy Hour, Networking and Pre-Arranged 1-2-1 Meetings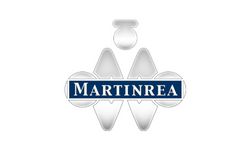 Ganesh Iyer
Chief Technology Officer
Martinrea International

Breaking Through: Accelerating the Journey in Advanced Product Development and Technology
Addressing the industry shift to electrification
How suppliers are adopting and implementing new technologies in engineering and R&D
An overview of emergent innovations to support the current and future mobility industry
The current and future trends in digital transformation
How digital transformation and the emerging workforce are leading towards a greater need for enhanced IT infrastructures, Software capabilities, and seamless cybersecurity proficiencies
View More
available: Slides | Video
6:10 pm – 6:45 pm EST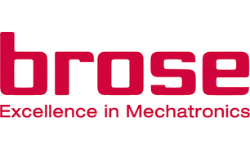 Dr. Wilm Uhlenbecker
President, NA
Brose Group

ACCELERATING IMPROVEMENTS IN EFFECTIVENESS AND ENSURING PRODUCTIVITY ACROSS THE SUPPLY CHAIN
What are the best investments in tools and technology for improving supply chain performance?
Understanding normal supply variability, demand patterns and drivers of variability
Connecting data across multiple systems to improve root cause analysis
Planning, scheduling, and prioritizing processes based on the new understanding of supply and demand variability
Transitioning to demand-driven production with simplified status visibility across the supply chain
View More
available: Slides | Video
Manufacturing & Operations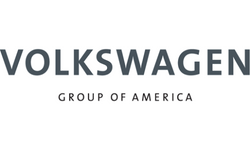 Johan De Nysschen
Former Chief Operating Officer
Volkswagen Group of America, Inc

Quality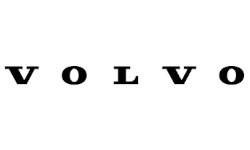 Marina Chin
Director, Global Supplier Quality and Sustainability
Volvo Buses

Design & Engineering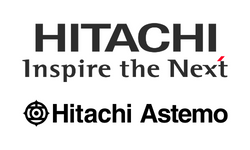 John Nunneley
SVP, Engineering and IT
Hitachi Astemo Americas, Inc.

Networking drinks reception